Semiconductors built into cars control a variety of systems such as air conditioning systems, tire pressure monitoring, seat movement in the interior, and airbag triggering in the event of an accident. The use of semiconductors in automobiles is expected to grow even more as hybrid and electric vehicles become more common on our roads in the future.
The Role of Semiconductor Chips in Cars
Semiconductor chips play a crucial role in the operation of various systems within modern cars. These tiny electronic components are responsible for controlling and managing a wide range of functions that enhance the performance, safety, and convenience of vehicles.
Here are some examples of how semiconductor chips are used in various systems within cars:
Infotainment Systems: Semiconductor chips process the data that powers infotainment systems and manage their various functions. These systems provide drivers and passengers with entertainment and information through audio, video, and other multimedia features.
Power Steering: In power steering systems, semiconductor chips help to control the flow of hydraulic fluid that provides assistance to the driver when turning the steering wheel.
Braking Systems: In braking systems, semiconductor chips help to manage the distribution of braking force between the wheels to ensure optimal stopping performance.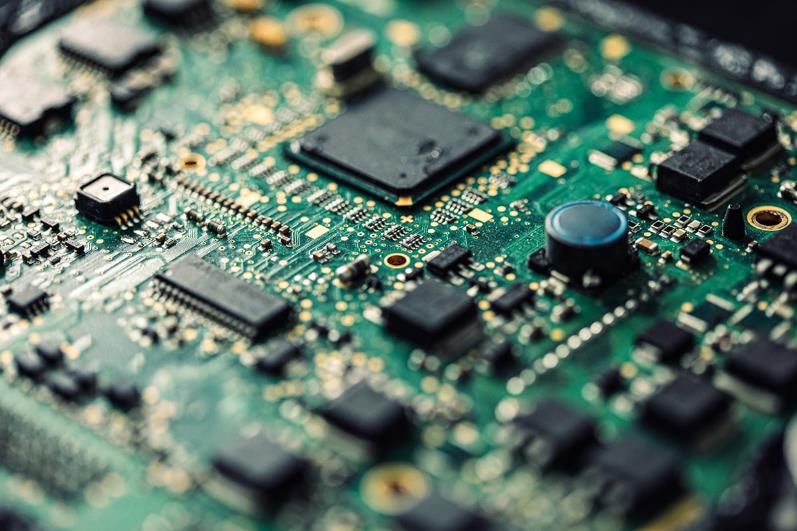 The Average Number of Chips in a Modern Car
The average number of semiconductor chips found in modern cars has been increasing over time due to rising demand and technological advancements. According to estimates, the average modern car has between 1,400 and 1,500 semiconductor chips. Some cars can have as many as 3,000 chips. That's a lot of chips! You could say that modern cars are like giant computers on wheels.
These tiny but mighty chips are used to control a wide range of systems within cars such as emissions systems and driver assist systems. As cars continue to become more technologically advanced, it is likely that the number of semiconductor chips used in them will continue to increase.
Semiconductor chips are essential components in modern vehicles because they enable a wide range of advanced features and capabilities. For example, they are used in engine control units (ECUs) to manage fuel injection and ignition timing for optimal performance and efficiency. They are also used in advanced driver assistance systems (ADAS) such as adaptive cruise control and lane departure warning to enhance safety.
As the automotive industry continues to evolve towards electrification and autonomous driving, the role of semiconductor chips is expected to become even more important. For example, electric vehicles require sophisticated power electronics for efficient battery management and motor control. Autonomous vehicles also rely heavily on advanced sensors and processing capabilities for perception and decision-making.
Overall, the increasing use of semiconductor chips in modern cars reflects the ongoing trend toward greater technological sophistication in the automotive industry. It's an exciting time for car enthusiasts!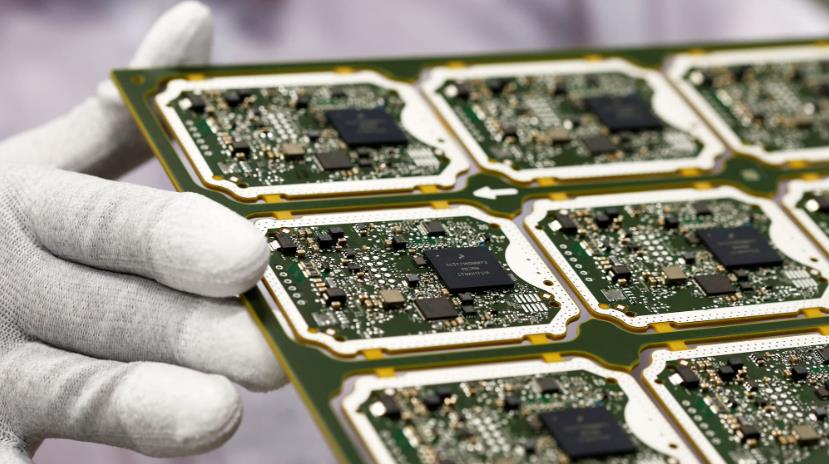 The Impact of the Chip Shortage on the Automotive Industry
The global chip shortage has had a significant impact on car production. Automakers are expected to lose billions of dollars in earnings this year due to a shortage of highly important semiconductor chips. The shortage has even impacted the car rental industry's ability to receive new vehicle orders as quickly as they would like.
Some companies have adapted by supplementing their fleet by purchasing low-mileage, preowned vehicles from auctions and dealerships. Others have suspended operation at some plants to focus efforts on truck assembly, where the margins are better.
Semiconductor distributors are taking several measures to address the chip shortage. Some companies are designing for availability, leveraging AI, and focusing on reliable logistics. Others are expanding their supplier base, strengthening pricing strategies, improving chip allocation to customers, working with industry organizations to explore solutions to the chip shortage, and inviting customers to co-invest.
Governments and chip manufacturers around the world are also taking action to expand production and prevent such shortages from occurring again. They are formulating plans that include measures to ensure that future supply chains for computer chips are resilient.
While some industry insiders speculate that the chip shortage may come to an end in 2023, it is still uncertain when exactly it will be resolved.

Conclusion
Semiconductor chips are essential components in modern cars and their use is only expected to increase in the future. The ongoing global chip shortage has significantly impacted car production and automakers are taking various measures to address this issue. Some companies have adapted by purchasing preowned vehicles while others have suspended operations at some plants to focus on more profitable areas.
In the future, we can expect further developments in the use of semiconductor chips in cars as technology continues to advance. This could include advancements in areas such as autonomous driving and electric vehicles.
FAQs
---
Q: What are semiconductor chips used for in cars?
A: Semiconductor chips in cars are used for various functions, including engine management, infotainment systems, safety features, communication networks, and more.
Q: Are semiconductor chips crucial for a car's operation?
A: Yes, semiconductor chips play a vital role in a car's operation by controlling and coordinating various systems and functions.
Q: Why is there a global shortage of semiconductor chips affecting the automotive industry?
A: The global shortage of semiconductor chips is primarily due to increased demand from multiple industries, including automotive, combined with supply chain disruptions caused by the COVID-19 pandemic.
Q: How is the shortage of semiconductor chips impacting the automotive industry?
A: The shortage of semiconductor chips has led to production delays and reduced car manufacturing output, resulting in limited availability of certain models and potential price increases.
Q: Are electric cars more reliant on semiconductor chips than traditional combustion engine cars?
A: Yes, electric cars generally rely on a higher number of semiconductor chips compared to traditional combustion engine cars due to the complex systems involved in electric powertrains and battery management.
Q: How long is the expected duration of the semiconductor chip shortage in the automotive industry?
A: The duration of the semiconductor chip shortage in the automotive industry is uncertain and depends on various factors, such as global chip production capacity and the resolution of supply chain issues.
Q: What measures are being taken to address the semiconductor chip shortage in the automotive industry?
A: Efforts are being made to increase semiconductor chip production capacity, improve supply chain resilience, and prioritize the allocation of chips to critical automotive functions to mitigate the impact of the shortage.